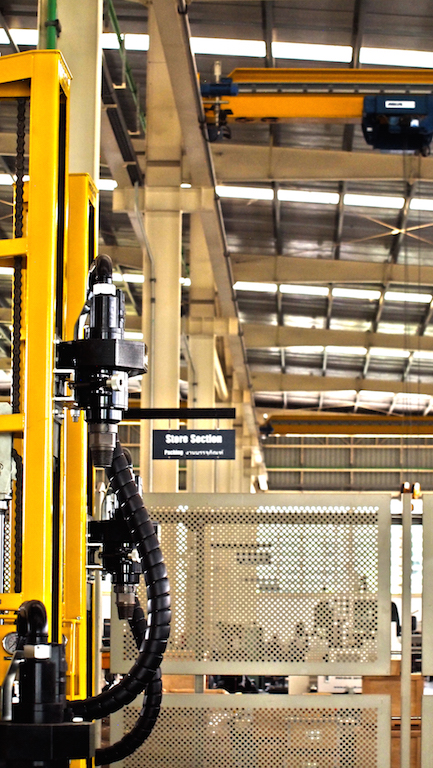 Always searching for technological innovation, PAT developes unique drilling systems in response to customer requirements. Our range of products includes drilling semi-manual operated, and fully hydraulic drilling rigs mounted on trailer. PAT rigs come fully equipped with all necessary accessory equipment, tools, spare parts and consumables.
We are flexible to changing requirements or specific applications, reducing time and costs of our customers.
The PAT-Drill products are popular choice for Government, United Nations, and Non-Goverment organizations (NGO) looking for appropriate and low cost drilling equipment to provide domestic water supplies to rural village communities at an economical price.
You want to service your tools regularly and you need spare parts fast to avoid downtime. Our worldwide service is available to meet your needs. You can also find the spare parts information clicking on the link to Accessories. If you have questions or comments regarding any of our products or there is something you haven't found, please send us an e-mail to: pat@pat-dril.com
By accessing and using this website, you acknowledge and accept that the use of the website is at your own risk. PAT will accept no liability whatsoever for any loss arising directly or indirectly form the use of, or reliance on, any information contained on the website.