Product Description
Mast can accomodate 3, 4 m drill pipes 90/100/120mm diameter.
Mast can be 'raised' and 'dumped' to make clearance to set surface casing or suit drill pipe handling.
Rig table 400mm opening.
Advanced Hydrauilic Circuit - close loop electro/mechanical control valves for efficent power delivery.
Options for PTO full power & deck mounted compressors & mud pumps.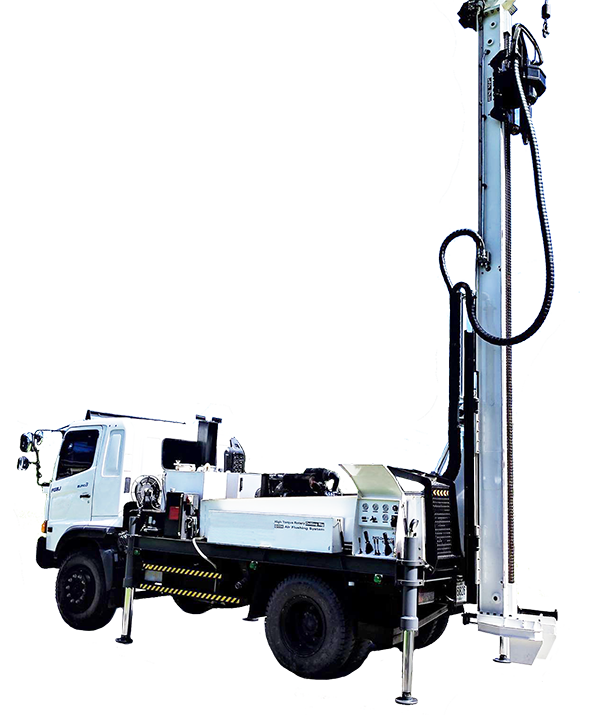 ---